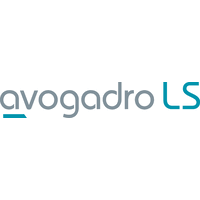 Groupe :
Services
Secteur :
Services
Activité principale :
Etudes précliniques In-Life
coordonnées
Adresse :
Parc du Génibrat - 31470 FONTENILLES
Tél :
+33 (0)5 62 14 73 14
Site :
http://avogadrols.com/
Fiche de présentation
Avogadro LS is as an experienced Contract Research Organization offering a broad portfolio of In Life studies for human and veterinary medicine.
Historique 
1998: Creation of the Avogadro company in Fontenilles (near Toulouse), France – specializing in In Life studies for both human and animal research (as model and target species).
2013: Avogadro is integrated in the Amatsigroup company, a Contract Development and Manufacturing Organization offering services for in vivo studies, bioanalysis, pharmaceutical analysis, formulation development and manufacturing, and clinical trial supply (packaging & logistics).
2014: Opening of a US facility in Terre Haute (IN), located in the veterinary corridor and the heart of the historical animal research region.
2016: Creation of the legal entity Avogadro LS, as a specialized contract research organization for In life studies.
Savoir-faire
All our studies are performed according to the applicable regulatory requirements (VICH, FDA, EMA guidelines). Avogadro LS's studies can be managed according to the standards of Good Laboratory Practices (GLPs) and Good Clinical Practices (GCPs).
Atouts
Our compassionate team of animal health experts, technicians, and scientists are dedicated to providing the best in veterinary care and well-being for our animals.
Partner for histophathology and clinical pathology
4 DVM on site with prior experience in major veterinary companies
Principales réalisations
18 of the top 20 veterinary companies as clients, 31 % of GLP In-life studies in 2017
Approche qualité
AALAC, ASN, GLP accrediated in France / USDA in the US
Produits et services :
Our contract research services include :
Metabolism & pharmacokinetics
Safety & efficacy for human drugs or veterinary drugs
Bioanalysis